| | |
| --- | --- |
| Posted by Mdouglas26 on July 23, 2018 at 10:55 AM | |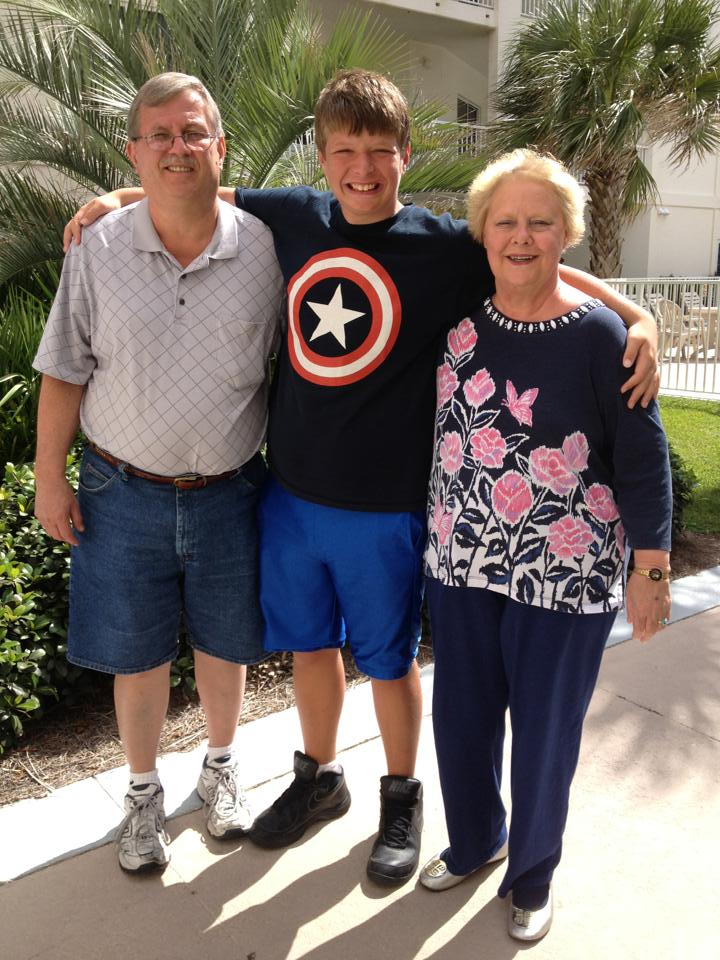 DeAnne Sue Hadley (March 16, 1949 - February 13, 2015)
This is a special lady to me, a special group really. As I was preparing to student teach, I took on a second job at Wal-Mart so that I could save as much money as I could for the 16 week placement. I had seen these 3 in the store every night. They would always go to McDonald's in the evenings. I got to talking to Mrs. Hadley and her husband on a regular basis and got to meet Hunter, their grandson.  We all became friends. Hunter would walk around the store with me and zone merchandise, especially the toy department. 
When I decided to move away to work with McGraw-Hill writing state assessments, something that few educators can say they have done, I felt as if it was an opportunity of a lifetime. Sold my house, moved and began a new journey. I often thought about these three and wondered how they were. Hunter reached out to me on Facebook and it honestly took me a minute to remember who he was. But when I looked at his profile picture, the picture above,  I knew exactly who he was. He had grown into a young man. One of the first questions I asked him in our converstaion was, "How is the family?" and was saddened to learn that his granny passed away.
Now, to some, it may not have been a big deal. It was they typical friendship. We were close, then I moved away. But something about this news really rocked my core. It bothered me that I was not there to pay my respects to such a wonderful woman. This was a grandmother, who like my own, had taken on a grandson to raise.  I was fortunate enough to have that happen in my life. And all though, things were tough in my childhood, I would not change anything. She helped mold me into the person I am today. I could see that she was trying to do the same thing with her grandson.
So, to honor her memory, I asked if I coudl write about her and Hunter told me it was fine. I remember a sweet lady. A faithful friend that was always ready to smile and make your day better. I looked forward to my evening breaks so that I could go sit with them share stories. She was a blessing to someone that needed it. Rest In Peace my friend....